Technology and facilities
Obara Industries' products are the result of more than 70 years of steadily accumulated technology and skills.
Our reason for using costly and time consuming forging
Our reason for using costly and time consuming forging is simply because "some people need it." Some users require iron prosthetic braces. This is our policy: "If it is for a person in need, we will respond to that need, even if this is not profitable for us."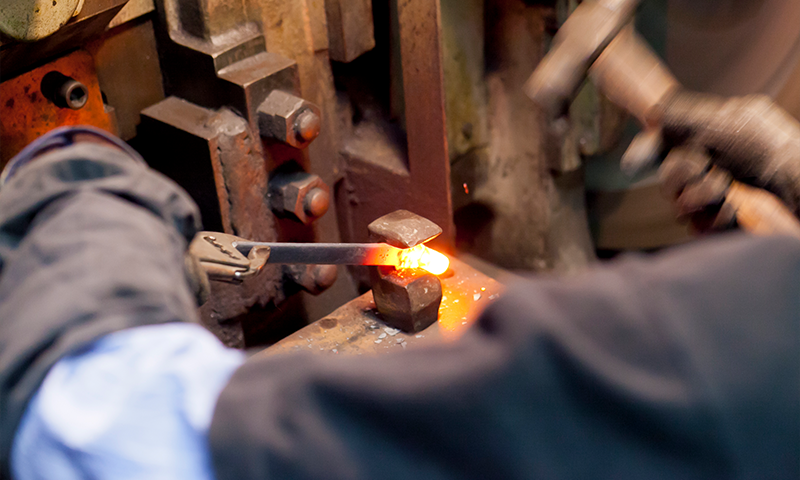 Obara Kogyo's prosthetics appliances are made with such care that they can be called handmade.
Passing on technology to young specialists
Our labor-intensive and technologically advanced products are the result of years of experience and intuition. However, if the techniques required to make these products are not passed on to the next generation, they will be lost. "To always keep the users of our products safe and comfortable," we are taking active steps to pass on technology to young workers.

However, this technology cannot be learned overnight, so young engineers are pushed to their limit time and again. But they are not alone in this struggle. All employees, including the president, stand alongside and encourage them.

Our staff is taking the time and making the efforts required to pass on our technology.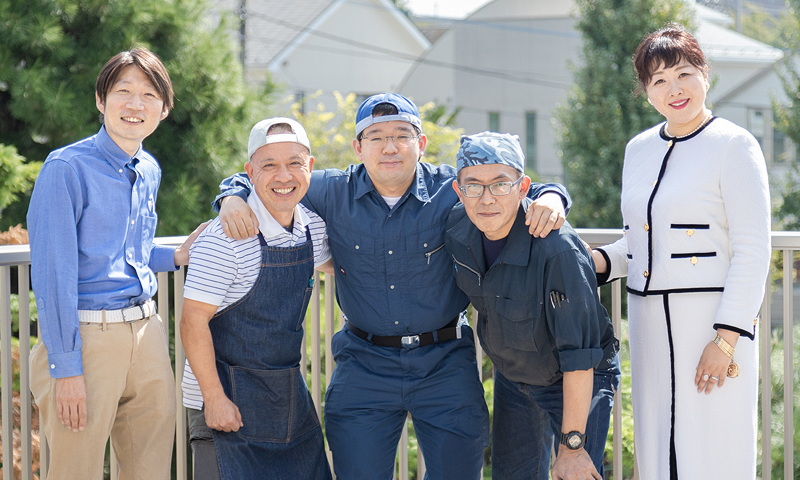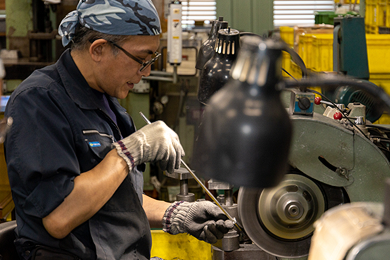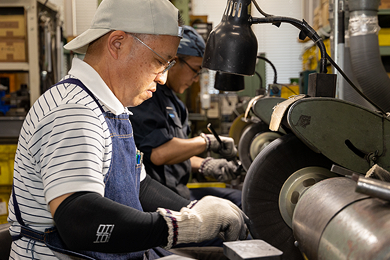 Our factory has all machines to manufacture O&P products
We have essential machines to manufacture O&P products in Yoga (exclusive neighborhood)
Our factory in Yoga has all the equipment necessary for manufacturing prosthetic braces, including 30 kinds of machines used for producing materials and machine tools. This is unusual for a domestic prosthetic appliance manufacturer, and it allows us to respond appropriately to customers' requests. The requests we receive for various items become the seeds for new product development. Having used these facilities in Yoga for more than 70 years, we plan to continue manufacturing high precision products here.

Equipment at our factory
Milling and lathes, Millmatic lathe, 35 t press, 60 t press, 110 t press
Multi-axis drilling machine, captain saw, super polishing machine, grinders,
NC machine tools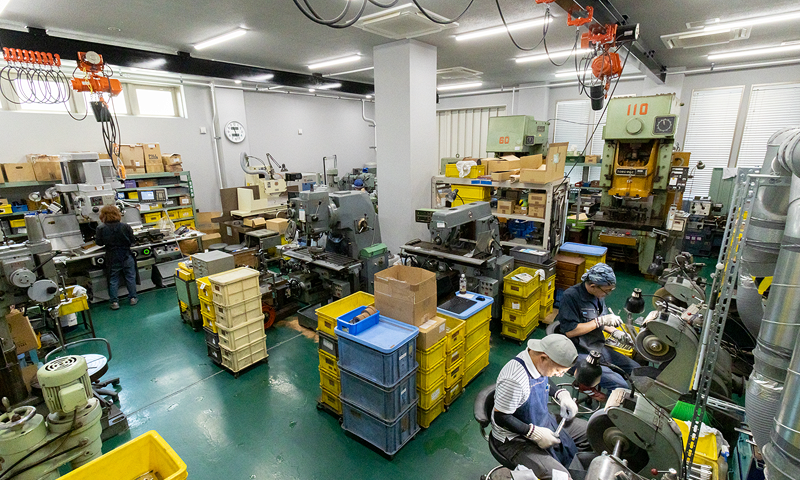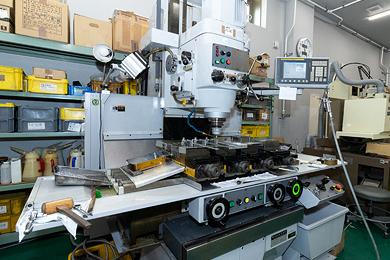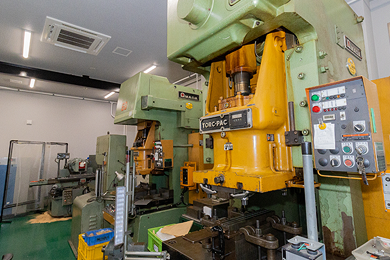 Machines and tools can be used in manufacturing for decades.
The oldest manufacturing machine, for example, is about 60 years old, but is still being used. These machines are vital for our production. For this reason, we have kept our machines and tools in good condition, allowing them to be used for decades. Using these tools, Obara products can be repaired and adjusted at any time. For example, the custom-made ring locks and ratchet screw bars used in our products can be made in perpetuity.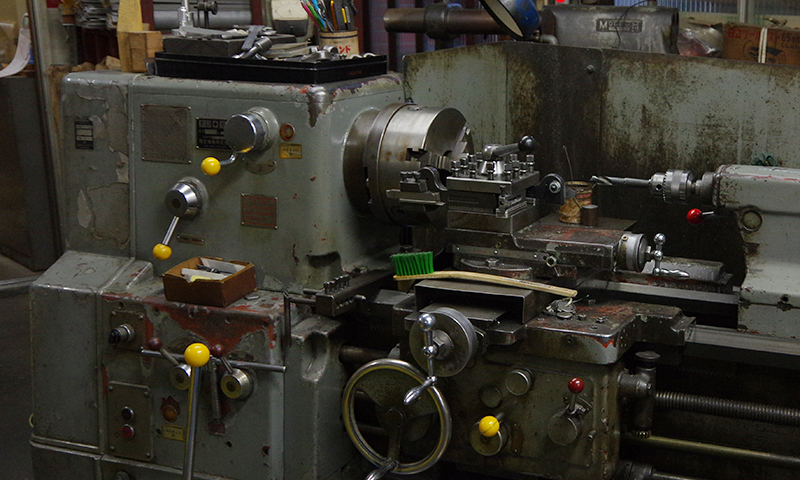 Craftsmen-created tools
In addition to machinery and equipment, there are tools that craftsmen have made themselves for ease of use. We use these tools to do the work of fine adjustment that mechanical equipment cannot do, which leads to higher finished product quality.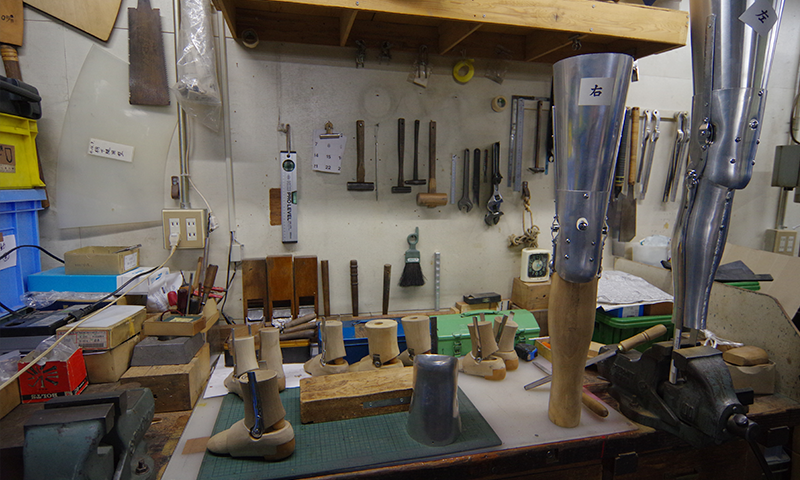 A network cultivated over many years
We provide all parts so that our products can be maintained in perpetuity. Even if there are parts we do not have in our company, we have a network that has been cultivated over many years, so we can also search by inquiries to our domestic and overseas manufacturers or wholesalers. In any case, we make it possible to handle maintenance at any time so that "people using it do not have a problem."